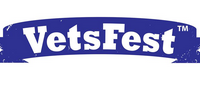 On Saturday July 7 from 11am to 6pm the Vets for Music will be hosting VetsFest at the Richard Walton Memorial Park.
VetsFest is an all day music festival honoring our nation's veterans. Their mission statement  is to positively impact our communities' veterans through the power of live music. With VetsFest, The Vets for Music want to give voice and increase visibility for veterans and their families, increase support for veterans and families, and help Veterans re-engage with their families and communities.
The music will be provided by Lisa Wenger, Harrison Street, and the Pat McLaughlin Band.
Events include a reenactment of Vietnam era Huey helicopter landings, a vintage aircraft flyover provided by the Minnesota Vietnam Veteran Charity, and a special recognition for World War Two Veterans.
Schedule:
11:45 Opening Ceremony
12:00 Harrison Street Band
1:30 Huey Reenactment
2:00 Pat McLaughlin Band
3:30 Vintage War Plane Flyover
4:30 Lisa Wenger Band
6:00 Closing Ceremony
VetsFest is a free festival for all and If you wish to learn more or Volunteer, Click Here!