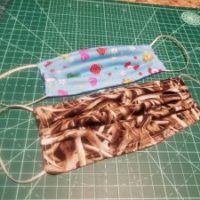 If you find you have some free time on your hands, Allina Health and Blue Cross Blue Shield have put out a call to the public to sew masks to help fill the shortage.
Allina Health recommends using tightly woven fabric made from 100% Cotton. Here's a link to the CDC-Compliant pattern.
These Allina Health Hospital locations will be taking donations of masks daily from 9a to 1p through April 5th!
Get sewing BOB Country!