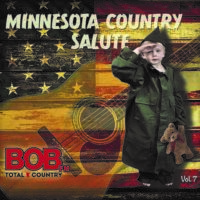 Thank you for all your help in our mission to support the Minnesota Military Family Foundation and Tribute to the Troops!
We are currently tabulating the final sales of the Minnesota Country Salute CD Volume 7 and getting ready to write big check to present to these wonderful Minnesota organizations. But we couldn't have done any of this without the tremendous help from Cub, American Pressure, Federal Premium Ammunition, Hair Trigger Fun Shop, Osseo/ Maple Grove American Legion and Popp Communications! And the incredible songs by our Homegrown Artists (Full track list)
About the organizations
The Minnesota Military Family Foundation:
minnesotamilitaryfamilyfoundation.org
The mission of the Minnesota Military Family Foundation is to provide timely financial assistance to deployed and currently serving Minnesota military personnel and their families – which includes active duty, national guard and reserve components, across all services – who have a financial crisis that is not supported by existing state or federal programs.  The Minnesota Military Family Foundation is a 100% volunteer organization.
Tribute to the Troops:
Since 2004, Minnesota members of Tribute To The Troops have conducted an annual ride weekend each September, visiting dozens of families over the years that have lost a loved one in the War on Terror. Each year, the number of participants has grown, helping to increase awareness among others of the ultimate sacrifice made by these brave American Heroes and their families.