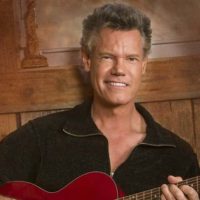 We've finally got a release date!
Ever since the news about the new Randy Travis documentary was announced, we've been dying to see it. And now we've got a beautiful trailer to get us ready for the premiere on The Circle Network on Thursday, February 10.
As of right now it seems obvious that Randy Travis was destined to be a cornerstone of country music. But back when he released Storms Of Life in 1986, his kind of traditional country music wasn't exactly expected to be a big seller. But the album went on to be the FIRST debut album in country music history to go platinum.
The documentary, More Life, is centered around a special performance that Randy Travis did in 2012 for the 25th anniversary of his historic debut. But no one knew how monumental that recording would be. Just over a year later, Randy Travis would suffer a massive stroke that would leave him in critical condition.
The recordings included in this new documentary are some of the last performances captured of Randy Travis performing his hit songs. Although he's made incredibly progress from 2013, he's still recovering. And as Travis' wife Mary says in the trailer, he's still fighting.
Catch More Life on the Circle Network Thursday, February 10th at 7:30pm CST.