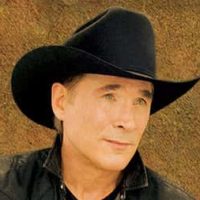 He's still doing great at 60!
It's been a long time since Clint Black joined the class of '89 with his debut single, A Better Man. That was the first time in 14 years that a debut single by a male artist made it to the top of the country charts. By the end of the year, A Better Man and Killin' Time were such smash hits they were named the #1 and #2 spots on the year end singles chart. That was the first time an artist had claimed both #1 and #2 year end spots since Hank Williams in 1953. That's kind of a big deal.
And Clint Black knew it at the time. Later in an interview with the Houston Chronicle Black said, "At one point, I knew I crossed this line out of obscurity and I felt like no matter what happened from that point on I would always be remembered for Killin' Time. There was this kind of mixed feeling of remorse and excitement."
Go ahead and give Clint Black a birthday nod by watching his movies too… Don't forget he was in Maverick in 1994 and Anger Management in 2003. Or check out his TV Show, "Talking in Circles" on The Circle Network!
Happy Birthday Clint Black!