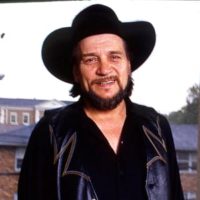 Your new favorite version?
Yes, we know that Suspicious Minds was Elvis' final #1 hit song. And Dwight Yoakam did a damn fine version for the James Caan movie Honeymoon in Vegas. But after stumbling across this live version of Waylon Jennings and his wife Jessi Colter singing it as a duet during a set at Austin City Limits…
The entire set from this performance was put out as a live album, Live from Austin, TX, that would later be released as a DVD that would be certified gold by the RIAA in 2007.