Tommy's Express Car Wash is welcoming guests to come visit them during a few days late October for the 'Tunnel of Terror'!
Don't worry, your car will still get cleaned, but be prepared to get spooked!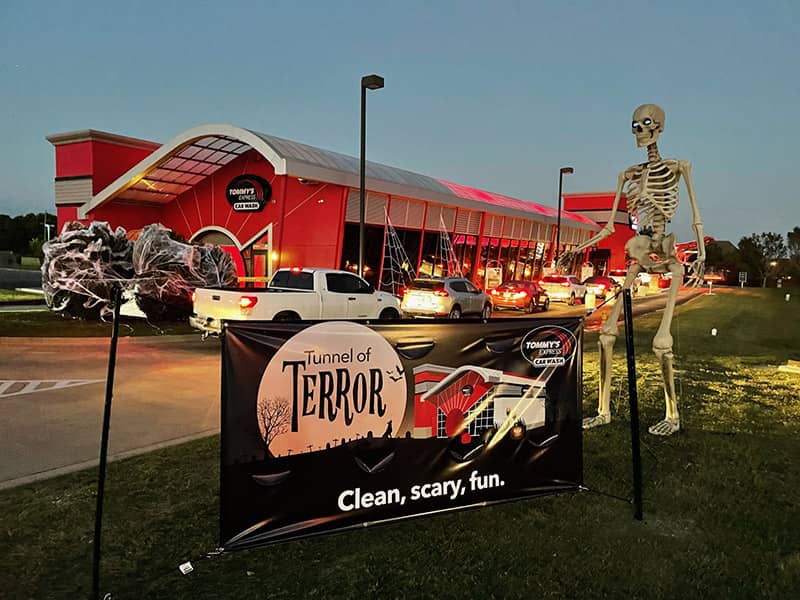 There are five MN locations participating in this event, including Duluth, Moorhead, Rochester and Waite Park will participate on Oct. 21, 22, 28 and 29 from 7 p.m. – 11 p.m. The New Hope location will participate Oct. 28 and 29 from 7-9 p.m.
Full release here: https://tommys-express.com/tunnel-of-terror?fbclid=IwAR1hPiRTsJyoolrxtw_o3NOtrs7eabCsIx8bWznSIDZYUGcETu_Cv8V4iHk
Photo Courtesy of Tommy's Express Carwash