Congratulations to Tyler Anderson from Stillwater and his winning photo "Hillin' & Grillin'"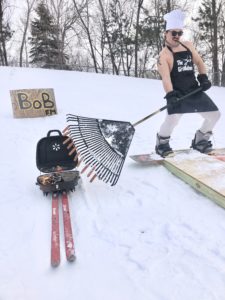 He won a brand new Traeger Grill thanks to the Community of Minnesota Resorts, a $250 meat pack from The Butchery in Maple Lake, plus a group COVID test for up to 15 people from Gatherwell.
Thanks for playing along with us and having some fun during a Minnesota winter. And thanks for all the great photo submissions and for every single vote!
If you want to check out the 10 finalist photos you can see them here.
Thanks to our sponsors as well!