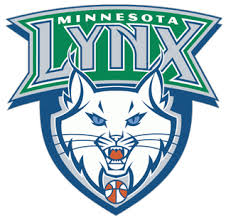 TOTAL Country BOB FM is the radio home of the WNBA Champion Minnesota Lynx!  We broadcast their games on our network of 106.1 and 107.5 FM  in the Twin Cities and 105.5 FM in St. Cloud and Central MN.
The full schedule of LYNX games is below or visit the Official Lynx Website:  CLICK HERE
To Advertise with BOB FM and connect with the passionate LYNX audience CLICK HERE.
2016 WNBA PLAYOFF SCHEDULE
————————————————————————————————————————-
WNBA SEMIFINAL SERIES GAME ONE (BEST 3 OF 5)
WED, 9/28 106.1/107.5/105.5        PHOENIX MERCURY at LYNX 7pm

                                                 Lynx win 113-95.  Lead 1-0 in series.

NOTE: Game is being played at Xcel Energy Center
————————————————————————————————————————-
WNBA SEMIFINAL SERIES GAME TWO (BEST 3 OF 5)
FRI, 9/30 106.1/107.5                   PHOENIX MERCURY at LYNX 7pm
NOTE: Game is being played at Xcel Energy Center
————————————————————————————————————————-
WNBA SEMIFINAL SERIES GAME THREE (BEST 3 OF 5)
SUN, 10/2 106.1/107.5/105.5          LYNX at PHOENIX MERCURY 4pm
————————————————————————————————————————-
WNBA SEMIFINAL SERIES GAME FOUR (BEST 3 OF 5)
(IF necessary)
TUE, 10/4 106.1/107.5/105.5           LYNX at PHOENIX MERCURY TBA
————————————————————————————————————————-
WNBA SEMIFINAL SERIES GAME FIVE (BEST 3 OF 5)
(IF necessary)
THUR, 10/6 106.1/107.5/105.5          PHOENIX MERCURY at LYNX TBA
————————————————————————————————————————-