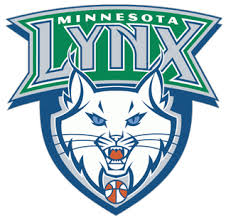 TOTAL Country BOB FM is the radio home of the Minnesota Lynx!  We broadcast their games on our network of 106.1 FM on the north side of the Twin Cities and 107.5 FM on the south side of town.
The full schedule of LYNX games is below or visit the Official Lynx Website:  CLICK HERE
To Advertise with BOB FM and connect with the passionate LYNX audience CLICK HERE.
WNBA FINALS SCHEDULE/RESULTS (Best 3 of 5)
Sunday, 10/4          GAME 1    Fever 75  Lynx 69
Tuesday, 10/6        GAME 2    Lynx 77     Fever 71
Friday, 10/9           GAME 3     Lynx 80     Fever 77
Sunday, 10/11        GAME 4     Fever 75    Lynx 69    (Series tied 2-2)
Wed, 10/13             GAME 5      Indiana Fever at Lynx  7pm  106.1 & 107.5