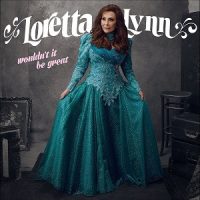 The definition of a living legend
At 90 years young, Loretta Lynn is still very much a part of country music. Just last year she organized a concert at the Grand Ole Opry House to raise flood relief funds. In 2019, she celebrated her birthday with an all-star cast at Bridgestone Arena where she took the stage to perform "Coal Miner's Daughter" with the rest of her guests.
But she came a long way. The 2nd of 8 kids born to a coal mining family in Butcher Hollow, Kentucky in 1932, she started the way many country stars do. She was singing at church. She married her husband Oliver "Doolittle" Lynn just before her 16th birthday. While Loretta and Doolittle's marriage was far from perfect, he had a direct hand in getting her started down the path of her iconic status.
In 1953, Doolittle bought a $17 guitar for Loretta after hearing her singing around the house. She taught herself to play while writing her own songs, and was encouraged to play at local clubs by her husband. After releasing her first single in 1960, Doolittle would drive along with Loretta cross country to visit radio stations to promote her music. And it certainly paid off!
And it would be wrong to not mention Loretta Lynn's younger sister, Brenda Webb, who ALSO went on to her own stardom. But you know her better as Crystal Gayle.