Join Geoff for your Mid-days from 10:00AM to 12:00 noon and 1:00PM to 3:00PM!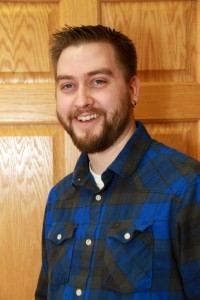 Geoff Jones started in radio back in 2009 when he started attending Brown College for radio broadcasting and simultaneously began part time work for BOB FM. After working in sales, traffic, production and on-air, Geoff Jones was made the Program Director for the BOB FM network in 2018.
On top of the behind-the-scenes work, Geoff Jones hosts the No-Repeat Workday Monday through Friday, and he takes guided tours through the BOB Classic Vault every Sunday morning at 11 for 2 hours of nothing but BOB Classics.
Geoff Jones was born and raised in Maple Grove, but currently resides in Anoka with his wife, Cayla, and his two kids, Floyd and Frances, plus their cat Kevin and dog Ralphie. Geoff enjoys yardwork and working around the house, plus spending time fishing and deer hunting especially. But the most important free time activity is spending time with family.