Join Travis
 Saturday Evenings from 5-9!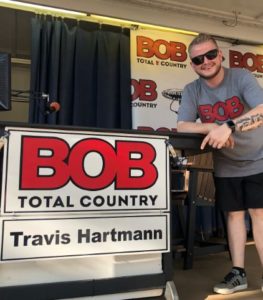 Travis attended Brown College and was interning at KFAN in 2015 when Homegrown Artist Chris Hawkey put him in touch with Neil Freeman, and the rest as they say, is history. After joining BOB FM in December of 2015, Travis started off Board Oping for BOB, as well as being On-Air and doing play-by-play for Princeton High School sports on the Big Q. Currently, Travis hosts Saturday Evenings on BOB FM.
Travis was born and raised in the Como Park area of Saint Paul. In his spare time, Travis enjoys watching Minnesota sports, spending time with friends and family, and working on his YouTube channel he does with fellow BOB FM personality Brandon Backstrom where they breakdown and review movies and TV shows.